Rabindranath's plays 'Chitra' and 'Rath Yatra' staged by Chinese and Bangladeshi artists at BSA
Kicked-off Chinese Cultural Month- 2019
State Minister for Cultural Affairs, K M Khalid, and Secretary Abu Hena Mostofa Kamal, praised the initiative and the performers
Chinese and Bangladeshi artistes staged two of Rabindranath Tagore's popular plays, Chitra and Rath Yatra at the Experimental Theatre Hall of Bangladesh Shilpakala Academy (BSA) on Sunday.
Performers from Peking University of China presented Tagore's Chitra at 4 pm, directed by Hou Jue. The Chinese version of the play is written by Pan Ayuan.
Another popular play by Tagore, Rath Yatra was staged by Loko Natya Dol at 6 pm, directed by dramatist and BSA director, Liaquat Ali Lucky.
State Minister for Cultural Affairs, K M Khalid, and Secretary Abu Hena Mostofa Kamal, praised the initiative and the performers.
The event is a joint collaboration of the Chinese Embassy, BSA, Peking University's Department of Afro-Asian Languages of its School of Foreign Languages, Dhaka University's Department of Theatre and Performance Studies, and the Bangladesh-China Friendship Center.
The play Chitra was also staged by the Peking University drama team on Saturday at the TSC Theatre of Dhaka University.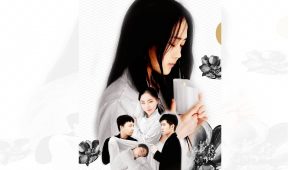 As part of the China Culture Month 2019 programme arranged by the Chinese Embassy in Dhaka, the goal of this drama-exchange was to present the versatile creations of Rabindranath and narrate his influence in the culture of Bangladesh to Chinese students.  It is also to promote friendship and mutual understanding between China and Bangladesh.
https://unb.com.bd/category/entertainment/rabindranaths-plays-chitra-and-rath-yatra-staged-by-chinese-and-bangladeshi-artists-at-bsa/24624
https://www.dhakatribune.com/showtime/2019/07/29/chinese-and-bangladeshi-artistes-stage-rabindranath-s-plays-chitra-and-rath-yatra